Personal Training
In compliance with the University's health precautions concerning COVID-19, the Dodge Fitness Center is now CLOSED. 
Our trainers will design individualized programs especially suited to meet your needs and provide you with a safe and challenging workout. Whether your goal is a well developed physique, better cardiovascular endurance, or improved overall health, we'll be there to provide expert instruction, guide you through proper form and alignment, and of course, offer you the motivation and support you need.
Sessions take place at the Dodge Fitness Center in our tri-level fitness facility. For clients who'd like more privacy during a session, you'll have access to our Personal Training Studio where you can utilize stability and medicine balls, suspension training equipment, free weights, resistance bands, and more! 
Consider training with friends and save! Partner Training and Group Training with friends or colleagues is not only fun and interactive, but also creates a space for added support, motivation and accountability. 
Individualized programs, specifically designed to help you reach your goals!
Specialized Personal Training
Whether you're jumping into the pool for the first time or training for a triathlon, we have highly qualified swim trainers ready to work with you. Maximize your full potential with focused instruction designed to improve your technique, stamina, and confidence in the water. Sessions occur during rec swim. Please see the building schedule for times.
Learn the basics or strengthen your existing abilities on our American-sized courts. Sessions will focus on individual needs as they pertain to technique, aerobic endurance, and mental concentration, as well as all other areas essential to this intense game.
1 50-minute session

Individual Training

$72

Student Individual Training

$65

Partner Training

$110

Group Training

$200
5 50-minute sessions

Individual Training

$350

Student Individual Training

$315

Partner Training

$500

Group Training

$900
10 50-minute sessions

Individual Training

$650

Student Individual Training

$575

Partner Training

$875

Group Training

$1,750
1 30-minute session

Individual Training

$50

Student Individual Training

Partner Training

$68

Group Training

$88
5 30-minute sessions

Individual Training

$225

Student Individual Training

Partner Training

$325

Group Training

$425
10 30-minute sessions

Individual Training

$400

Student Individual Training

Partner Training

$600

Group Training

$850
Additional Offerings
$20/test (approximately 15 min)
A person's body fat percentage is the total weight of the person's fat divided by the person's weight. Knowing one's body fat percentage can be useful in tracking fat loss or simply satisfying one's curiosity. Your trainer will use Lange Calipers to estimate body fat by skinfold thickness measurement. The measurement is based on seven standard anatomical sites around the body.
$68/1 session (50 min)
Using ACSM (American College of Sports Medicine) guidelines for standardized testing, we'll measure your body composition, resting heart rate, blood pressure, aerobic endurance, flexibility, and muscular strength. At the end of the testing phase you'll get a chance to review your results compared to norms and have your trainer advise you on how to improve or maintain your fitness level.
Bios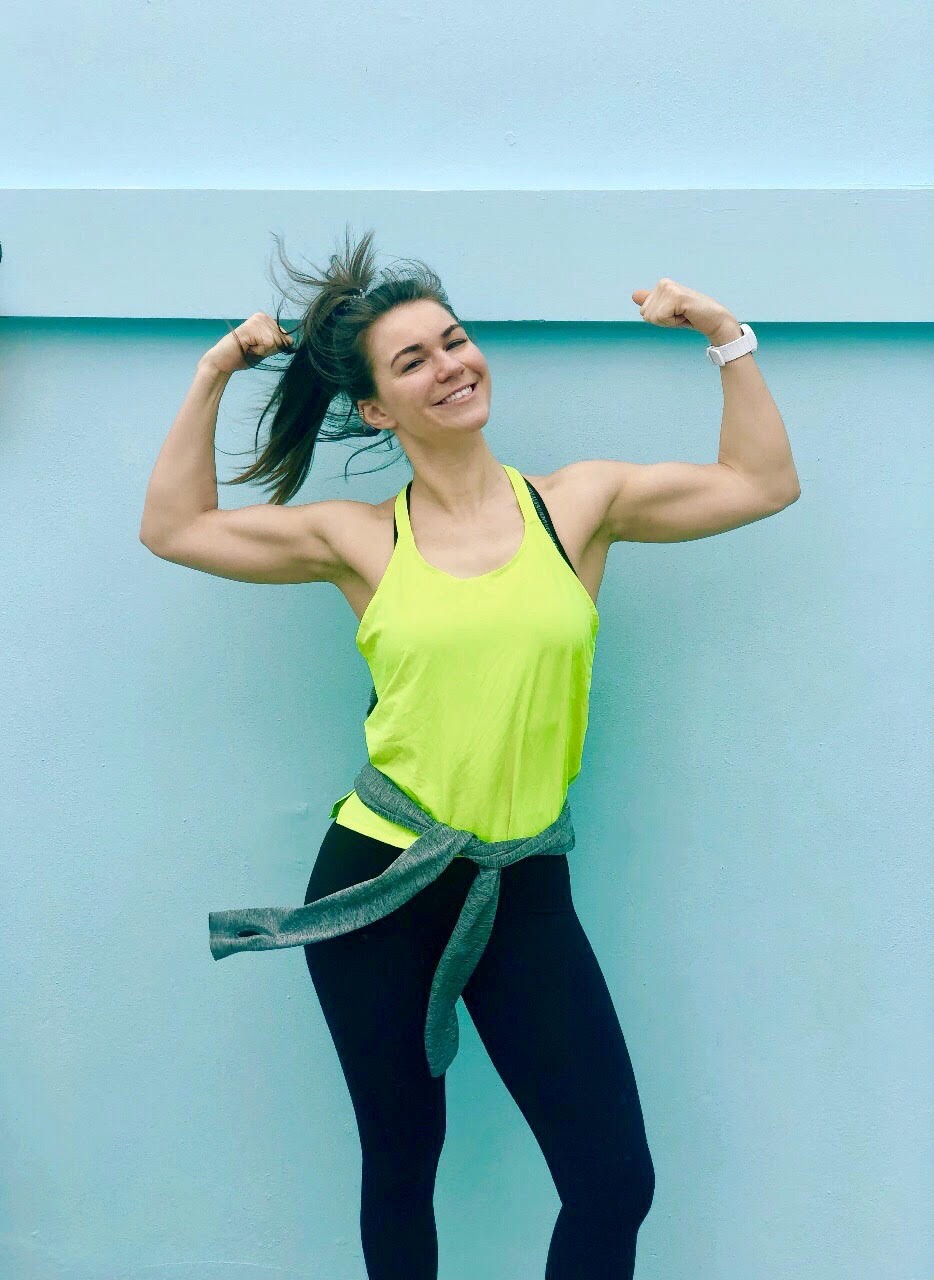 Elise is an education learning specialist, Spinning® Instructor, and Certified Personal Trainer through the National Academy of Sports Medicine. In addition to training clients, Elise teaches cycling and strength-based exercises classes. Her programming style focuses on balance, strength, stamina, and recovery to ensure growth and overall health for her clients. Elise has been involved in fitness and movement throughout her life, as she studied anatomy and majored in dance at Kenyon College. Working in education and fitness has inspired Elise to work with people and learn their strengths and shortcomings to develop successful, personalized plans that help them achieve their goals both physically and mentally.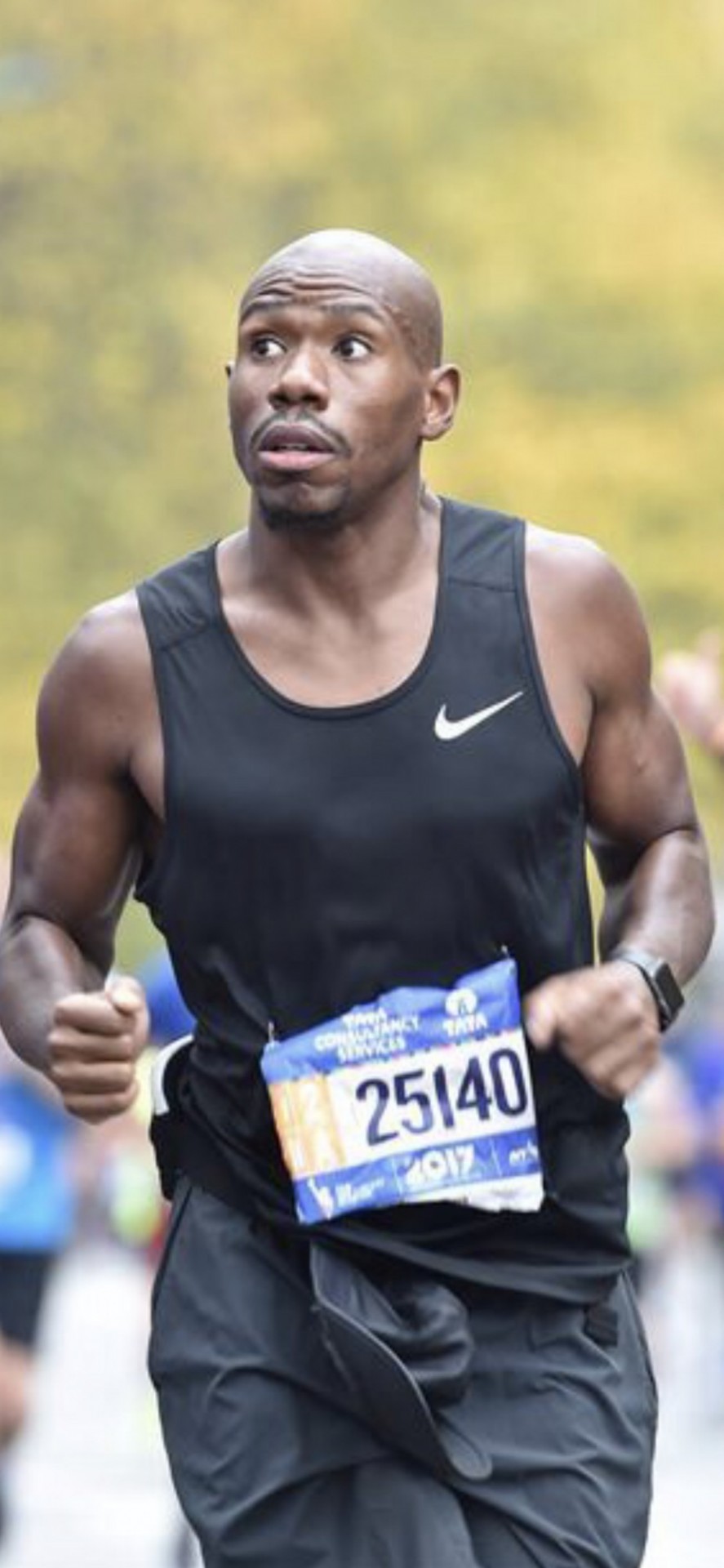 Dory is a Certified Personal Trainer through the National Academy of Sports Medicine and The American College of Sports Medicine. He is studying to become a Certified Strength and Conditioning Specialist. Dory holds a B.S. in kinesiology, specializing in fitness, from Liberty University, where he interned under Bill Gillespie, a renowned strength and conditioning coach. Dory specializes in strength and conditioning, core and balance, weight loss/body fat reduction, mass building, and toning. Dory's goal is to maximize the most out of each session by making each one better than the previous.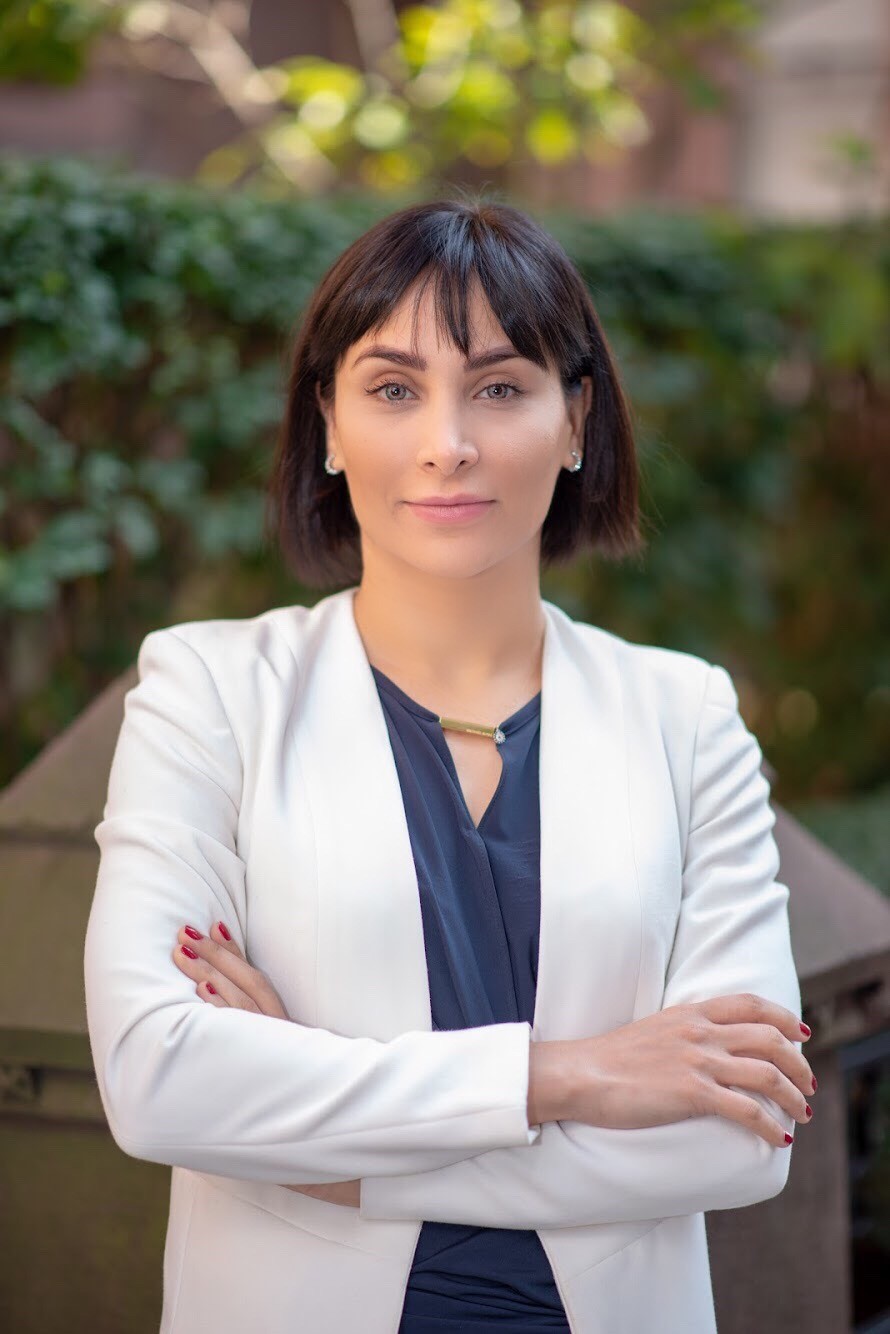 Darya is a doctoral student in the Kinesiology program at the Bio-behavioral Sciences Department, Columbia University. She obtained a B.S. degree in Physical Education and Sport Science and M.S. degree in Applied Physiology. Darya is a professional squash coach certified by ASF, with over 17 years of experience playing and coaching squash. Previously, Darya served as Squash Coordinator for StreetSquash, an urban squash program based in New York City and Athletic Director and Squash Pro for Mission Squash, based in Houston, Texas.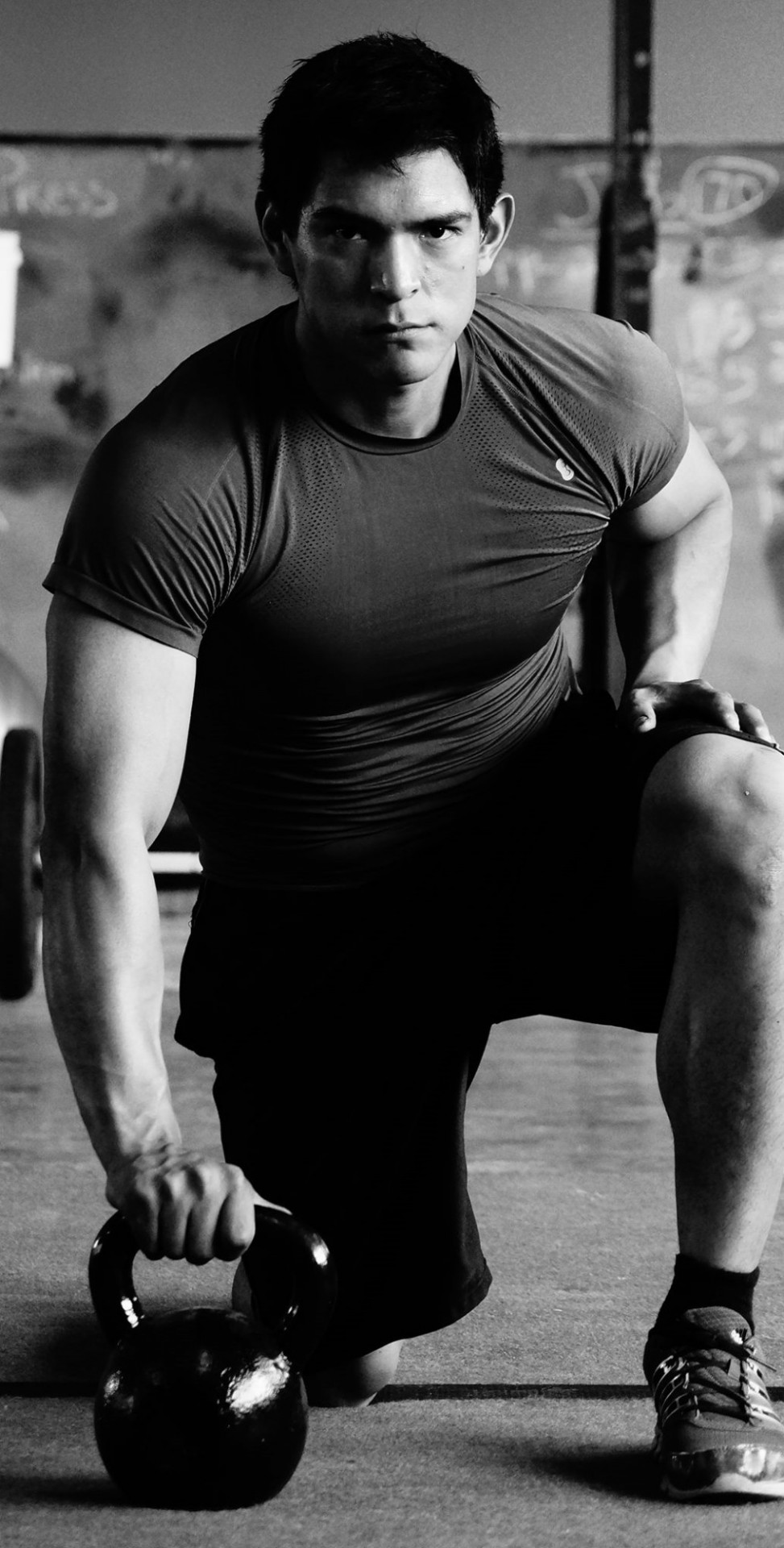 Brian is a certified personal trainer through the National Academy of Sports Medicine and specializes in performance enhancement, corrective exercise, fitness nutrition, and weight loss. Brian is no stranger to achieving fitness goals with body pains and limitations. Having certifications through AntiGravity Hammock and Kettlebell (StrongFirst), as well as being a certified TRX suspension trainer, allows Brian to help anyone achieve their fitness goals.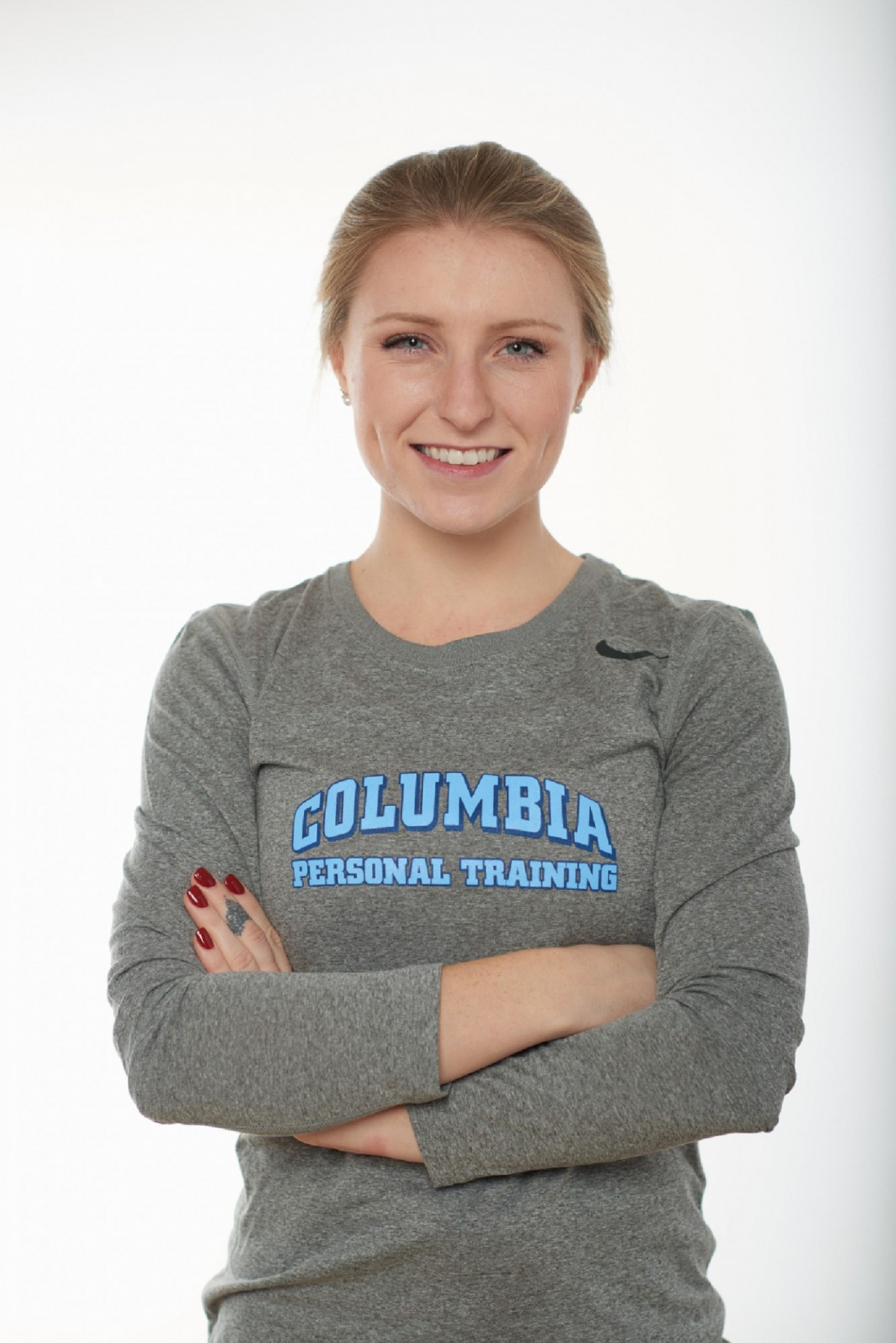 Kyala is a certified strength and conditioning coach and group fitness instructor with certifications in Pilates, PiYo, yoga, and CardioSport. She believes in taking a comprehensive approach for improving exercise performance, mobility, and whole-body wellness. Kyala obtained a B.S. degree in Nutrition, with minors in chemistry and personal training, from the State University of New York at Plattsburgh. Kyala is an M.S. candidate in Nutrition and Exercise Science Physiology at the Teachers College, Columbia University.
Peter is a Certified Personal Trainer through the National Strength and Conditioning Association and an M.S. candidate in the Nutrition and Exercise Physiology program at the Teachers College, Columbia University. Peter's training career began at Arizona State University, where he earned a B.S. degree in Nutrition and Dietetics and trained a large diversity of students, faculty, and college affiliates in both individual and group settings. Peter's training style is grounded in a philosophy of functional movement, nutrition, and sustainable lifestyle adaptations in order to facilitate his clients' quests to live healthier and happier lives.
Cory has been teaching and training in various martial arts for over 16 years. He earned 4 black belts and attained the title of Guru (Instructor) all before the age of 20, and has continued to train in several more arts since. He is now able to teach a multitude of styles and weaponry. As a full instructor in Warrior's Way International, he has taught thousands of private lessons and group classes, ranging from children to adults, as well as Women's self-defense, law-enforcement, and military forces. Cory served in the US Navy as military police from 2012 - 2016, and while doing so taught group Physical Fitness sessions and acted as a personal trainer to other military members. He has recently earned the title of Apprentice Instructor under the legendary Guro Dan Inosanto, as well as an instructor certification in Pavel Tsatsouline's StrongFirst™ program, a principle-based bodyweight strength training that utilizes progression systems to develop the body's natural strength capabilities. Cory is currently an undergraduate in Columbia's GS program.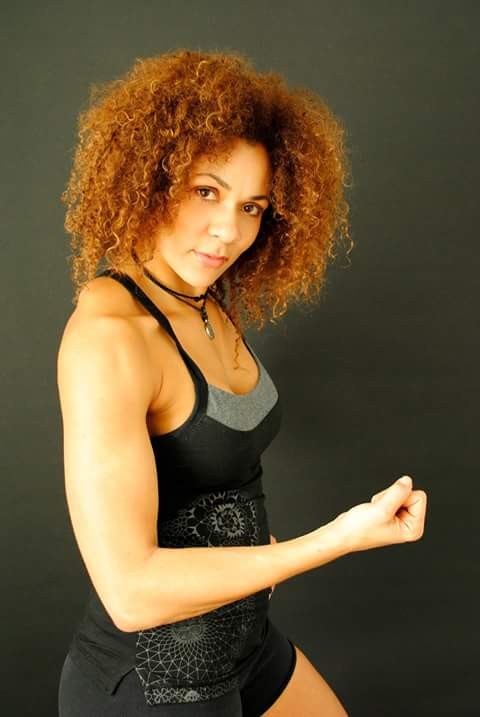 Wanda is a dynamic personal trainer and fitness instructor with over 10 years experience. Her enthusiasm and creativity makes her the best kept secret in NYC. Wanda's clients benefit from her deep commitment to maximizing and personalizing each session. She makes training fun for all levels. Wanda also has experience in nutrition coaching. She is working toward her B.S in Exercise Science and Kinesiology and currently holds certifications by AFAA and a Personal Trainer and group fitness instructor, TRX, and Aaron Mattes Active Isolated Stretching.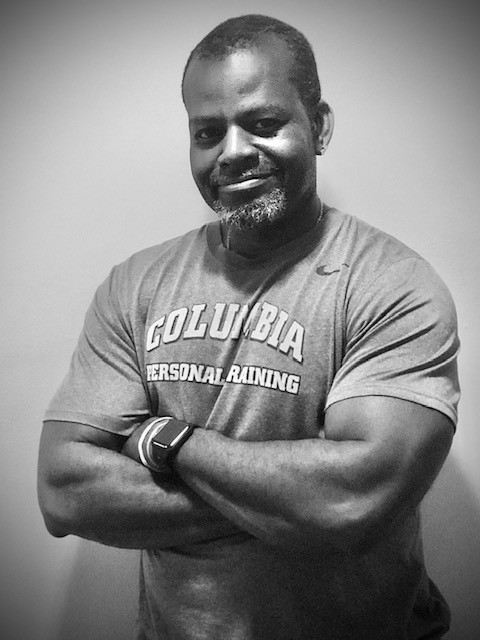 Darnley holds over 25 years of experience in personal training and is a Certified Personal Trainer through the International Sports Sciences Association. He specializes in strength training and demonstrates an understanding of Pilates. Darnley is always excited to introduce exercise to the novice client, yet is just as excited to introduce new practices to the experienced. He once competed in a bodybuilding competition for the experience.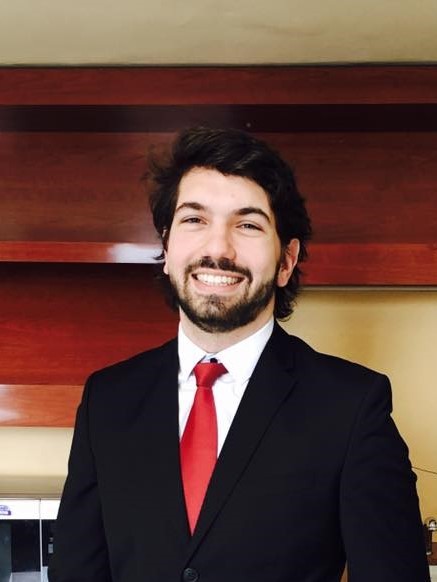 Nabih was born and raised in Jordan and moved to the United States at the age of 18. His passion for swimming began at the age of four, and with the encouragement of his mother he joined his first club team when he was six. Soon Nabih was immersed in the sport, training twice a day from the earliest age, and sometimes three times daily in the summer! He would become a member of the Jordanian National Swim Team at the age of twelve, and was soon competing at the national and international level. For seven years Nabih competed as a backstroker, and would be ranked as high as second nationally, before switching to the distance events in his late teens. Nabih went on to compete in the 1500-meter freestyle at the Olympic Beach Games in Bali, Indonesia in 2008 and was the top-ranked Jordanian distance swimmer for years. Throughout his competitive career and after, Nabih taught his sport as well, to kids ranging from the age of one-year-olds to advanced swimmers, both in Jordan and the United States. Nabih graduated with a BS in Biochemistry from the University of Arkansas and earned his Master's in Biomedical Science from Touro College. Nabih is currently pursuing his degree in medicine at the New York College of Podiatric Medicine.
Maki is a Certified Personal Trainer through the National Academy of Sports Medicine and a Group Fitness Kickboxing Instructor through Athletics and Fitness Association of America. She also holds a certification in TRX Suspension Training. As a lifelong health and fitness enthusiast, Maki specializes in cardio kickboxing, strength training, functional fitness, and Boot Camp. She places focus on motivating and educating, while keeping workouts fun.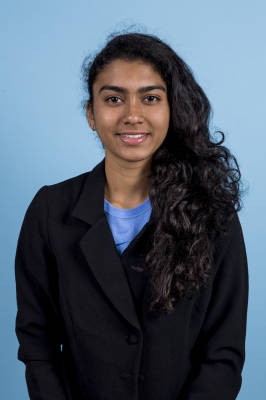 Jui is currently a varsity squash player at Columbia and a senior studying psychology. She is the only first-year to play every match for Columbia in 2016-17, going on to win Ivy League matches against Brown and Dartmouth. Prior to attending Columbia, Jui was once ranked No. 1 in India in the 15-17 girls age group, among many other accomplishments.