Ivy Step Challenge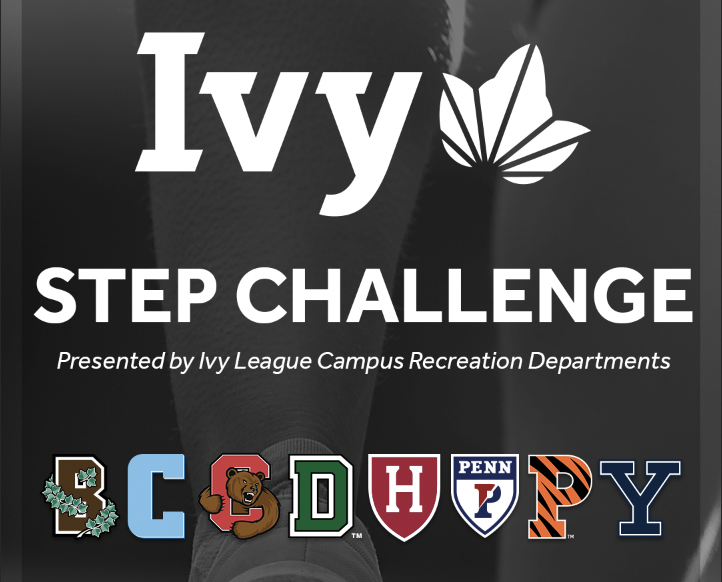 Start Date: 8/6/2020
End Date: 8/9/2020
Final Standings Posted: 8/10/2020
Event Duration: This is a 4 day challenge!
 
Purpose:
In an effort to promote wellness, campus engagement, and pride across all eight Ivy League institutions, we would like to invite all members of the Ivy League community to join us in the Ivy Step Challenge! This event will last four days, with standings announced daily and the overall Ivy Champion being crowned on August 10th! Follow the instructions below to learn how you can participate!

Who Can Participate: Open to all students, faculty/staff, alumni, and community affiliates
 
Registration Requirements: NO REGISTRATION NEEDED.  All university affiliates are encouraged and welcome!  

How to participate: Each night of the challenge simply submit your daily steps using this step submission form.
 
How to track your total steps counts:
Use any pedometer/step tracker that you have available. Smart mobile phones and watches have apps already installed to help you collect your daily progress!

Submission Deadlines:
Each day, all participants must submit their total daily steps by 11:59pm EST in order to have their steps accounted for that day's standings. Any steps submitted after 12:00am EST will count towards the standings of the following day. So be sure to submit your daily steps by 11:59pm EST, we recommend working into your nighttime routine!
Follow us on Instagram (@columbiaperec) for live challenge updates and reminders.