Water Polo (Women's)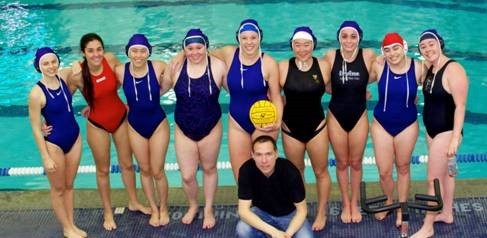 The Columbia Women's Water Polo Club is committed to the development of sportsmanship, teamwork, and excellence. We are a diverse set of players from all skill levels and backgrounds, but we all hold one thing in common -- the love for our sport! Our team competes in the CWPA (Collegiate Water Polo Association) during the Spring season in various scrimmages and competitive tournaments with colleges in New York and across the Northeast. All individuals who are affiliated with Columbia University and have a Dodge Fitness Center membership are welcome to join us! 
To learn more about the Women's Water Polo Club, please visit their website or contact the officers listed below. To become a member, register with the Women's Water Polo Club! 
Co-President

Aya Chang
alc2280@columbia.edu

Co-President

Madisen Siegel
mss2270@barnard.edu

Vice-President

Arya Rao
asr2210@columbia.edu

Treasurer

Sophia Liu
sal2229@barnard.edu

Secretary

Marisa Murillo
mm5120@columbia.edu